Fun interview in the December edition of The Argus's Simply Worthing!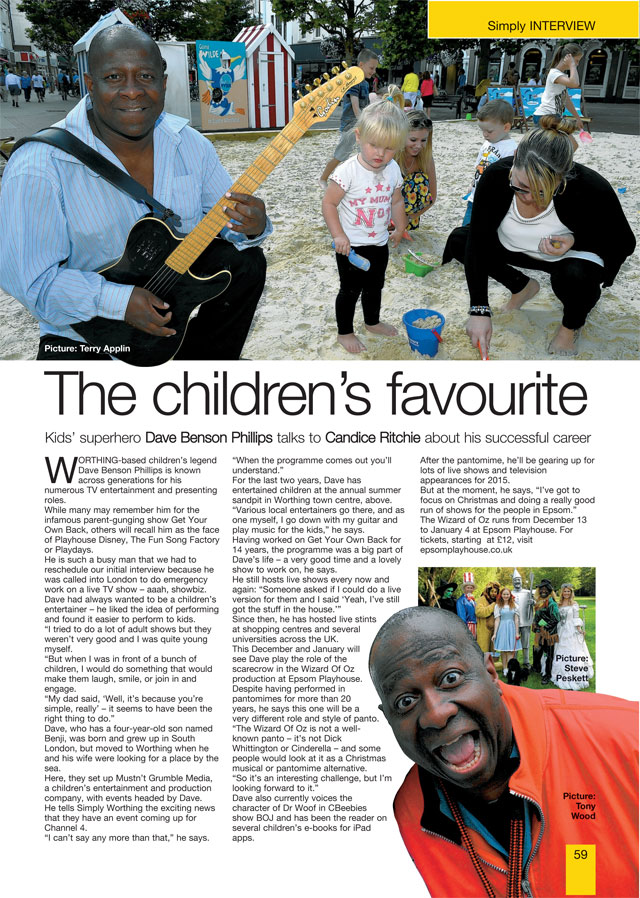 Simply Worthing
admin
2014-11-30T19:18:42+00:00
Dave is pleased to announce that this year he will be playing the role of Scarecrow in Wizard of Oz at Epsom Playhouse.
The shows run from December 13th to January 4th 2015 with shows at 11am and 3pm most days, with 7pm evening shows on Fridays and Saturdays and 12pm and 4pm on Sundays. Do contact the Box Office for details!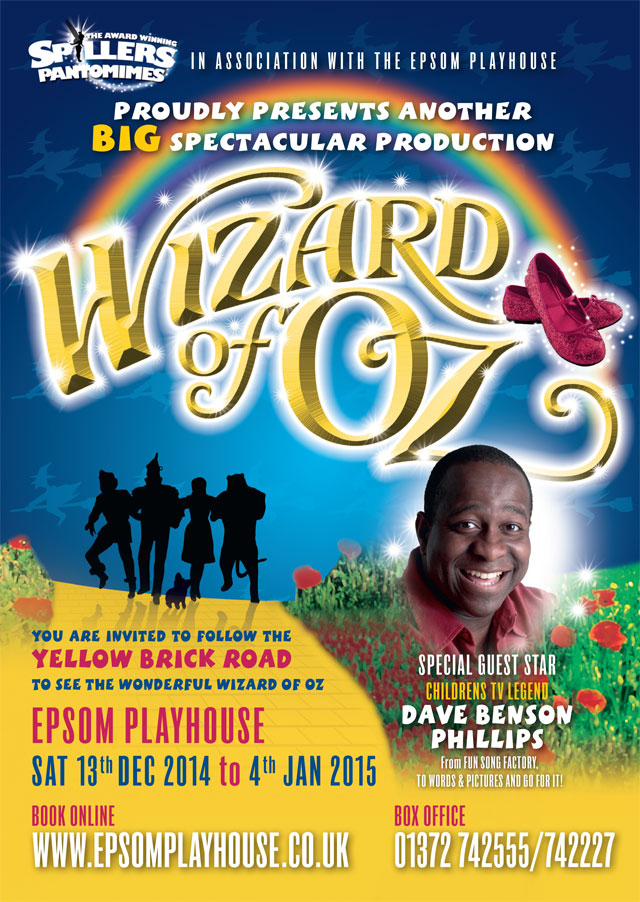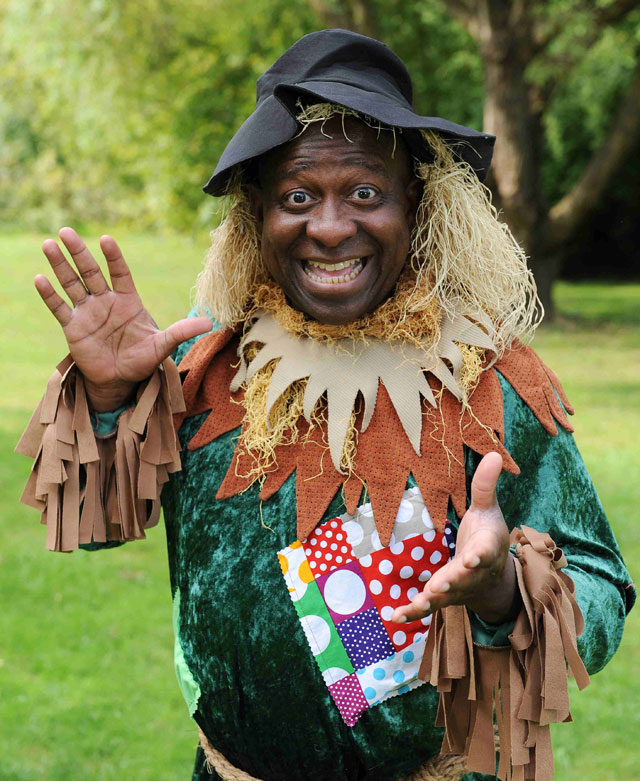 Panto 2014
admin
2014-10-01T14:08:18+00:00