Easter Panto Tour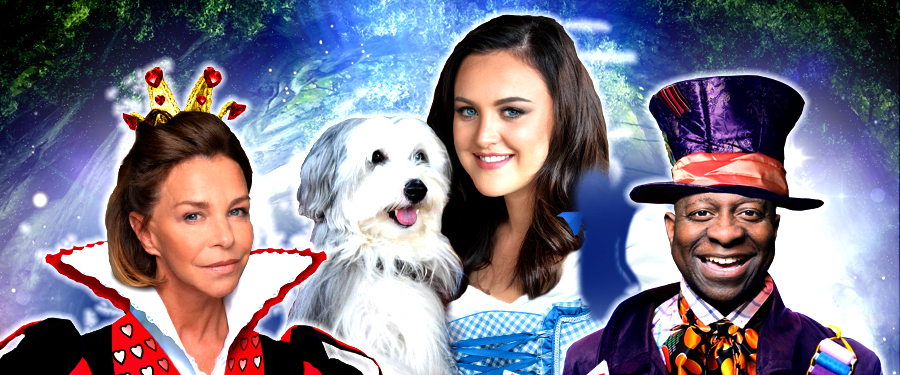 April 2 Whitley Bay Playhouse, 7pm Easter Panto Tour  – Alice in Wonderland
April 3 Whitley Bay Playhouse 2pm & 5pm Easter Panto Tour  – Alice in Wonderland
April 4 Doncaster Cast 6pm Easter Panto Tour  – Alice in Wonderland
April 5 Doncaster Cast 2.30pm, 6pm Easter Panto Tour  – Alice in Wonderland
April 6 Bridlington Spa 3pm & 7pm Easter Panto Tour  – Alice in Wonderland
April 8 Clacton Prince Theatre 3pm & 7pm Easter Panto Tour  – Alice in Wonderland
April 9 Tewkesbury Roses 3pm & 7pm Easter Panto Tour  – Alice in Wonderland
April 10 Mansfield Palace 3pm 7 &pm Easter Panto Tour  – Alice in Wonderland
April 11 Northampton Deco Easter Panto Tour  – Alice in Wonderland
April 12 Northampton Deco Easter Panto Tour  – Alice in Wonderland
April 13 Beck Hayes Easter Panto Tour  – Alice in Wonderland
April 14 Redditch Palace 2pm & 6pm Easter Panto Tour  – Alice in Wonderland
April 15 Burnley Mechanix 1pm & 4.30pm Easter Panto Tour  – Alice in Wonderland
Can't wait for Christmas? Anton Benson Productions' Alice in Wonderland pantomime tours to 16 venues across the UK in March and April 2018.
2012 Britain's Got Talent winner Ashleigh Butler and Sully star as the title role of Alice (and her dog). They explore a Wonderland ruled over by Men Behaving Badly's Leslie Ash in her fiendish role of Queen of Hearts and inhabited by Get Your Own Back's Dave Benson Phillips as the outrageous Mad Hatter!
Completing the cast is favourite ABP comic Ryan Greaves as Wally the White Rabbit, Phylip Harries as the dame Duchess Dolly and Kate Salmon as the Cheshire Cat. There will also be guest appearances from Queen of Hearts hapless henchmen Tweedle Dum and Tweedle Dee… Juvenile Dancers will be provided by local dance schools. All accompanied by our fantastic live musicians.
Written by Anton Benson and Jennifer Sykes with Ryan Greaves – Directed by Ryan Greaves – Choreography by Chris and Kathy Booth – Musical Direction by Paul West
Alice is enjoying her picnic when she sees the most curious of sights: a white rabbit talking to himself. Following the rabbit down a rabbit hole, Alice finds herself in the fantastical Wonderland, inhabited by the dame: Duchess Dolly, the bonkers Mad Hatter, the evil The Queen of Hearts and her henchmen Tweedle-Dum and Tweedle-Dee. Will Alice find her way back? Or will she find true love in Wonderland? All will be revealed Easter 2018…
Audiences can expect two and a half hours of toe-tapping song and dance, stunning costumes and fantastic sets with special effects all wrapped up in a hilarious laugh-a-minute script.
Producer Anton Benson said "A panto is for life and not just for Christmas. The regulars at our home venues love our annual Christmas shows and given how much of a hit our productions of Beauty and the Beast and Robin Hood have been was with audiences around the country the last two Easters, we are delighted to be touring our third hilarious Easter production."